The Soul's Mark FOUND.
By Ashley Stoyanoff.
Rating: ♥♥♥♥1/2
Authors Website:Here
Goodreads: Here
Amazon: Here
'This is my second review of this novel It had be revised and extended so I decided to re-read and re-review it'
"You Can Not Run From Destiny"
Goodreads
Synopsis:
Anxious to leave her destructive past behind, Amelia Caldwell moves to Willowberg, excited for a fresh start. Once there, she discovers that her birthmark is more than it seems. She has been marked by a vampire's soul. Not only does she hold his soul, but Amelia is also his soulmate.
After almost a century of searching for his soulmate, Mitchell Lang fears the worst—he is going to lose Amelia to another man. His heart takes over, and his impulsive decision to take away her free will and to intensify their bond quickly turns her growing love into hate.
When they become trapped in the emotional rollercoaster of their souls' bond, open conflict erupts. Amelia has no intentions of belonging to anyone, not even her soulmate, and Mitchell refuses to let her go.
While she frantically searches for a way to escape his grasp, Amelia unlocks the painful memories of her past and uncovers a powerful secret. But before she has a chance to explore her newfound edge, she finds herself caught in the middle of a deadly game of revenge and is forced to realize that YOU CANNOT RUN FROM DESTINY.
Review:
"The first thing you should know is that soulmates are real. They are not just some romantic idea. We are made for one person and one person alone."
The Souls Mate:FOUND Has made me fall in love with vampires again, I'll still having a love/hate relationship with YA novels but hey I'm super happy because I haven't read a good vamp novel since Dracula, I'm more of a shifter kinda girl but I read the synopsis then I was hooked, I just had to read it and it didn't disappoint it actually got me quite addicted.
I was soooooooo hoping there was more in the series!...no more it was more demanding, demanding more in the series and thank god those demands have been heard in the form of The Soul's Mark:HUNTED
!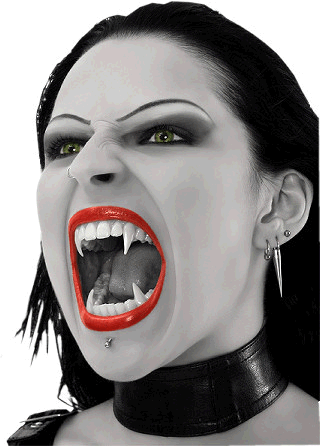 Ashley has a wonderful way of making the reader feel the characters emotions, I seriously could not stop giggling, it was terrible & those feelings of first crush's ekkkkkkk so embarrassing!
"Hot, she thought. Green hair, hot? Well, on him, yes, it was really hot."
I think I forgot to mention in my first review how original & totally epic the Soul's mark is, like the concept I mean it's has to be one of the most original concepts I've ever read + ash pulled it off perfectly. I can't believe I've never thought of it before, a vampire's Soul linked to a human... it just makes so much damn sense! & it's quite romantic.

"He was close enough that she could feel the heat of his skin. But even with this closeness, Amelia felt as if they were painfully far away from each other. She felt a tug, as if she was being pulled towards him by an invisible chain and without realizing it, she slid closer. He reached out, brushing away her tears and leaving behind a sizzling trail of sparks where his fingers had touched her skin. Her heart beat erratically, thumping like a jackhammer."
All tho i liked all the characters each in there own special way, I'd have to say the character I loved most was Amelia, she just had that crazy, lovable, loyal charm.
Amelia was a fresh take on a female lead..if only for her curly locks (I'm naturally curly so I love lead females that are too... Crazy I know but it makes her more relatable) Smart Strong & Confident just want a female lead Needs to be but she was also stubborn, emotional & not Submissive! (Thank God!)
Mich the Male lead was a bit over protective & dare I say it possessive ( but not to the extreme some books take it).
His ridiculously hot & despite his faults his a compassionate & loving character.
Eric....omg his not a total lead but as you probably guessed already I'm in total book lust! His just the kinda guy I go for insanely hot, with Crazy Hair (mmmmmmm), maybe not the smartest guy around but with a heart of gold & a wicked sense of humor!
Ashley Did a great job of weaving this light hearted romantic novel together with a devious paranormal twist, I'd defiantly recommend it to all lovers of YA, Vamps or just anyone really!
"And she loved the way he made her feel, the way her heart beat when he was near, the electricity she felt at his touch, and the nervous butterflies he always caused in her stomach."