~On the Plus Side~
by Tabatha Vargo
Big girls need love, too, but at what cost?

Lilly is loaded, not only with money, but with weight. Both things she could do without. But even with her undesired millionaire status, she doesn't hold on to false hopes of finding true love. So when a sexy stranger comes into her life dripping with seduction, she finds it hard to resist. The bigger they are the harder they fall and Lilly falls straight through the floor in love with Mr. Sexy. Too bad he's there for all the wrong reasons.

The chance of losing it all will make you do some crazy things and Devin's willing to do whatever it takes to keep his life together. All seems lost when out of nowhere he's approached by a Millionaire Momma with an offer he can't refuse. But even a womanizer like Devin has a heart and when the short, chunky girl with the carefree attitude breaks through his icy façade, he finds that losing everything takes on a whole new meaning.




***Warning: this book contains graphic language, sex, and violence. Mature readers only. Not intended for young adult readers.***
Omg!...Omg!... i Frickin Loved This Book! It had Romance, Love, Family, Friendship, Drama, Sex, Humor, Heart Break & Celebration all wrapped up in one Delectable Package!
I read it feverishly in one day because I just couldn't imagine putting it down!
I Laughed out Loud...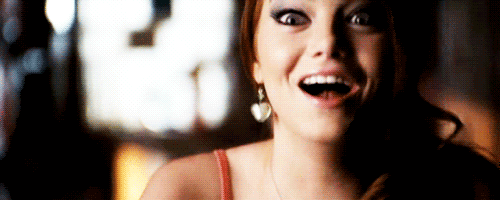 I Cried from Sadness & also from Joy...
I giggled & squealed & just acted like a total teenage girl!...
& I simply feel in love with all the characters...
Especially Lilly! She was fantastic! Beautiful, Sweet, Kind, Honest & caring, a little bit chubby but still Confident & at the same time a little shy with a wicked sense humor & a down right awesome Personality!.. I don't think I've ever found a character so down to earth & relatable (expect may

Shannon Lilly's best friend). She was the perfect Female lead & I just adored her!
Technically, I could have anything I want. I could buy anything, but the one thing I can't buy is the one thing I crave. It's not like you could run thru the closest drive thru and grab a relationship. One hot boy toy to go, please!"
Devin was equally fantastic, he was your typical bad boy with devilish good looks & the ability to make a girl weak at the knees with a single glance, but under his cold façade was a man with a heart of cold that would do anything for the people he loves!
"you are priceless"
The Romance was spine tingling sweet & The Sex Scenes was So damn Hot, i will admit tho There were times when it was pretty clique & the story was a bit lame..Lilly's mum meets devin in a bank..then stalks him...ugh ok then...that's a great way to find a guy to date your daughter!...sarcasm much.
But the overall the Awesomeness of this book defiantly out weighted the bad! it such a wonderfully positive book that when I finished it I immediately wanted to read it again.
I recommend this to all females who have struggled with their weight, been bullied or just never felt good enough!..it's a light but heart warming read & I can not wait to for more in the series!