Deidre's Death
Rhyn Eternal Series Book two
By Lizzy Ford
Rating:

♥♥♥♥

♥
Summary:
Two women caught in a struggle between Death and the Dark One …
Gabriel – Death – is winning the ground war against demons in the mortal realm. But a rebellion is brewing among his army of grim reapers in the underworld he still can't access. Worse, just when he thinks he knows where his heart belongs, he discovers there are two Deidres: the human he started to fall in love with and the deity whose love-hate relationship with him spanned hundreds of thousands of years. What he doesn't know: the two Deidres made a deal that will send one of their souls to the underworld by the end of the week.
Deity-Deidre expects nothing but smooth sailing in her future. Until the Dark One strips her powers on her way out of Hell, leaving her a vulnerable human, reeling under the influence of human emotions, which deities do not possess. The deal she made with human-Deidre suddenly seems impossible to win. For the first time in her existence, she understands what Gabriel felt at her mercy for the eons they were together. She doesn't know how to win the trust of the man she's always loved – or even if she can.
My Review:
After finishing Gabriel's Hope i was desprate to find answers & what happened after the two dedire's made there Deal to have Death as there mate & thankfully deidre's death takes off right where we left , except it tells the story through Gabriel & past death Deidre not human deidre who i was so desperate too know about.
I did get some answers but not in the form I was expecting & I can't tell you how many times I had to pick my jaw of the ground..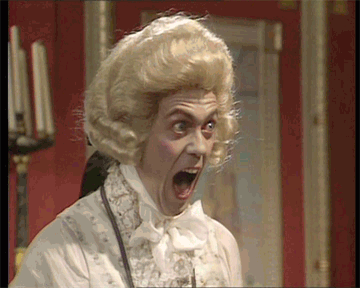 It was just omg!..all the twist & turns I just any of never saw coming!
So Past Death Deidre is now human after Darkyn strips her powers in order for her to leave hell & she realizes being human isn't as easy as it looks & getting Gabirel's heart cerintly isn't either.
Gabriel is still stuck out of his beloved underworld & has a sneaking that he's mate isn't who she claims to be, but if he does find out she's the deity how toyed with his heart for all those century's will he still love her?.. that's the ultimate question.
The chemistry between the two was what you'd expect of a couple who had been in one hell of a messed up relationship for years & as much as I so wanted to hate past death deidre as I did in the Rhyn trilogy & Gabirel's hope but I just couldn't, Darkyn turning her human awakend an emotional & even compassionate side to her she never had...it made her relize how much hurt & pain she'd caused & made me realized just how much she in deed did love Gabriel..ok so I still don't overly like her but I don't hate her either, & I'm still not sure if I totally want her to be with Gabe or not.
The ending as always with Lizzy Ford's endings is a total cliff hanger, which made me want scream in Frustration....But putting that aside this a Frickin awesome series & anyone who loved the Rhyn trilogy, any of Lizzy's Books or never read a Lizzy book in there life for that matter will totally devour it's demon & deity filled Goodness!